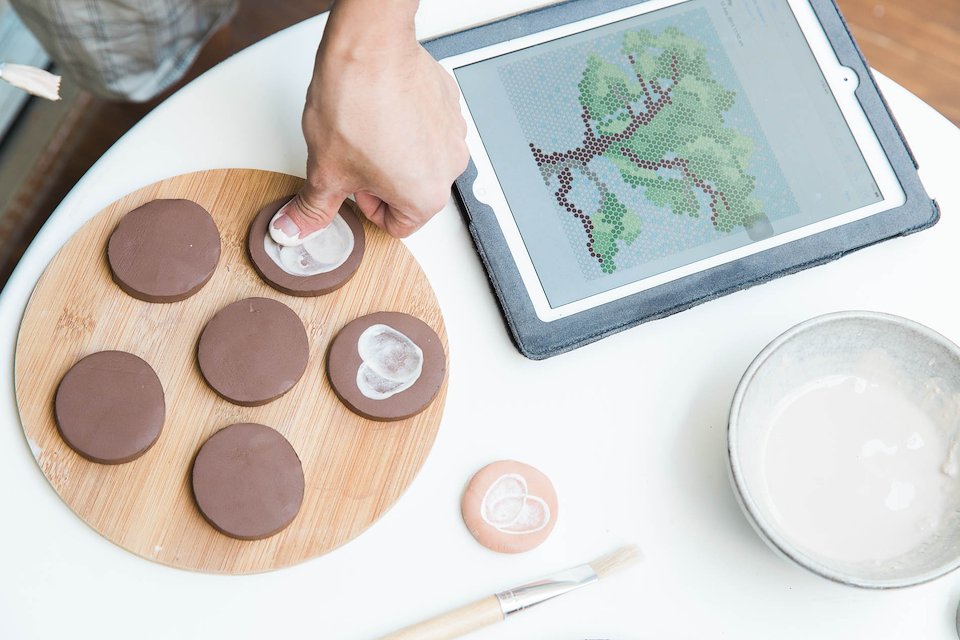 The ceramic tiles used to form the art installation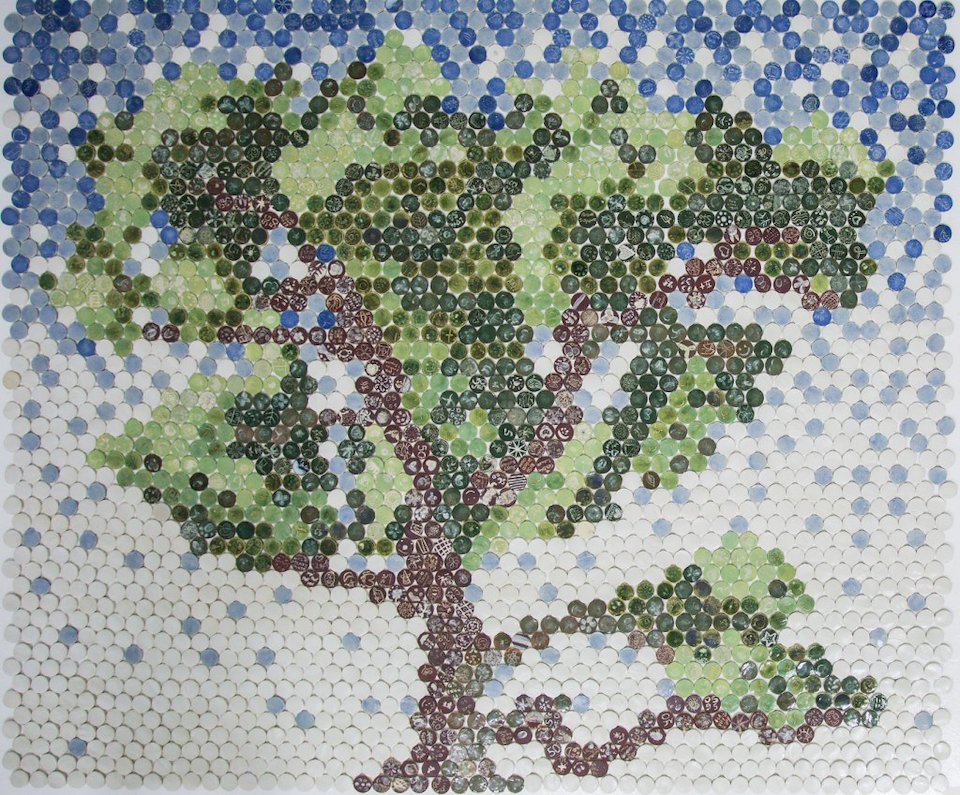 The final art installation ✨
WHAT IT'S ALL ABOUT
Making Our Mark Hougang is a community art project co-created by ceramic artists Studio Asobi and the people of Hougang. Studio Asobi aimed to inspire and encourage Singaporeans to tell their own community stories through art.
Members of the Hougang community were invited to "make their marks" on multi-coloured mosaic tiles, that when put together, will form an art installation of a tembusu tree.
Studio Asobi had set up many opportunities to collect snippets of memories from the people of Hougang, through constant interviews and chats.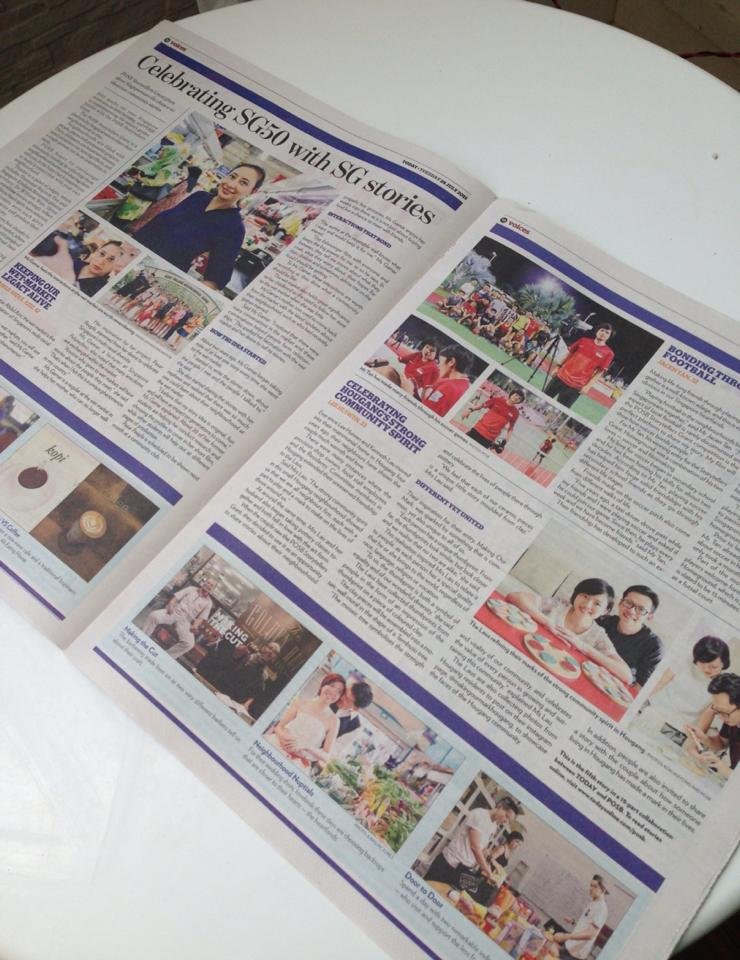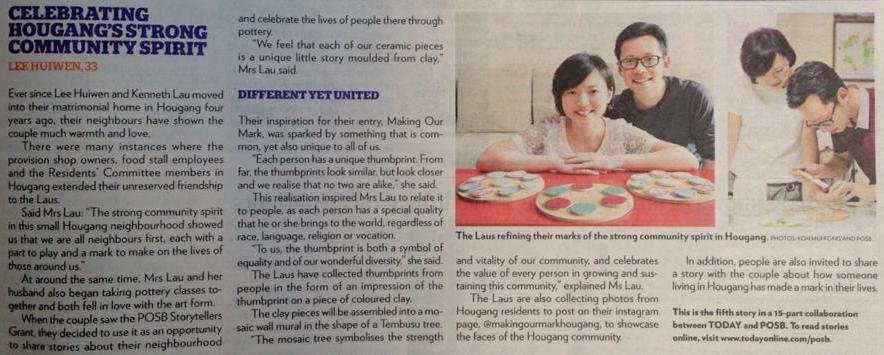 WHAT WE DID
Story Collecting Process:
Interview Hougang residents
Encourage them to paint a ceramic tile
Take a photo of them with their completed tile
Post the photo and caption of their stories onto the official social media pages
We were given the task of collecting personal stories from the Hougang community, and then posting snippets of their stories on our official Instagram page. We went scouting the streets and housing estates of Hougang to interview people of all ages about their experiences of living in that area.
We managed their official Instagram account, and also created content for their Facebook page. We did a lot of research about the history of Hougang, and wrote posts about its past and present.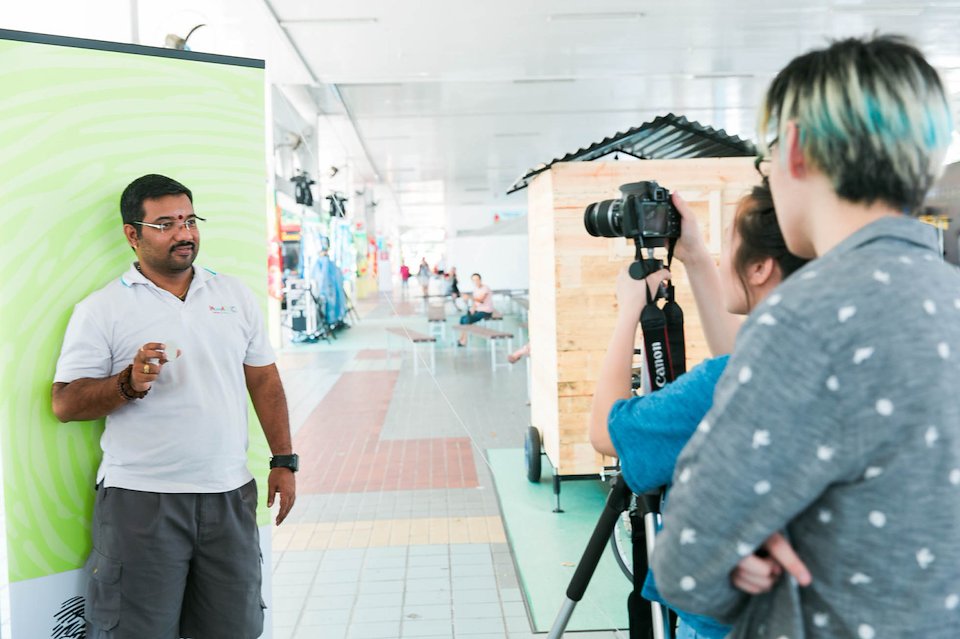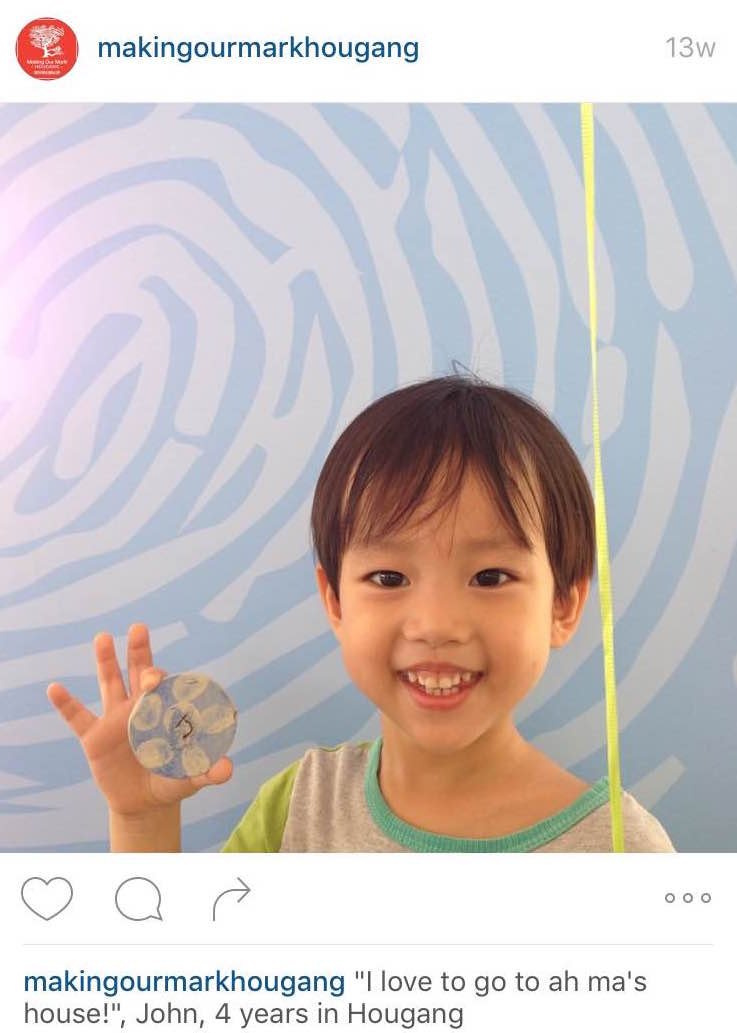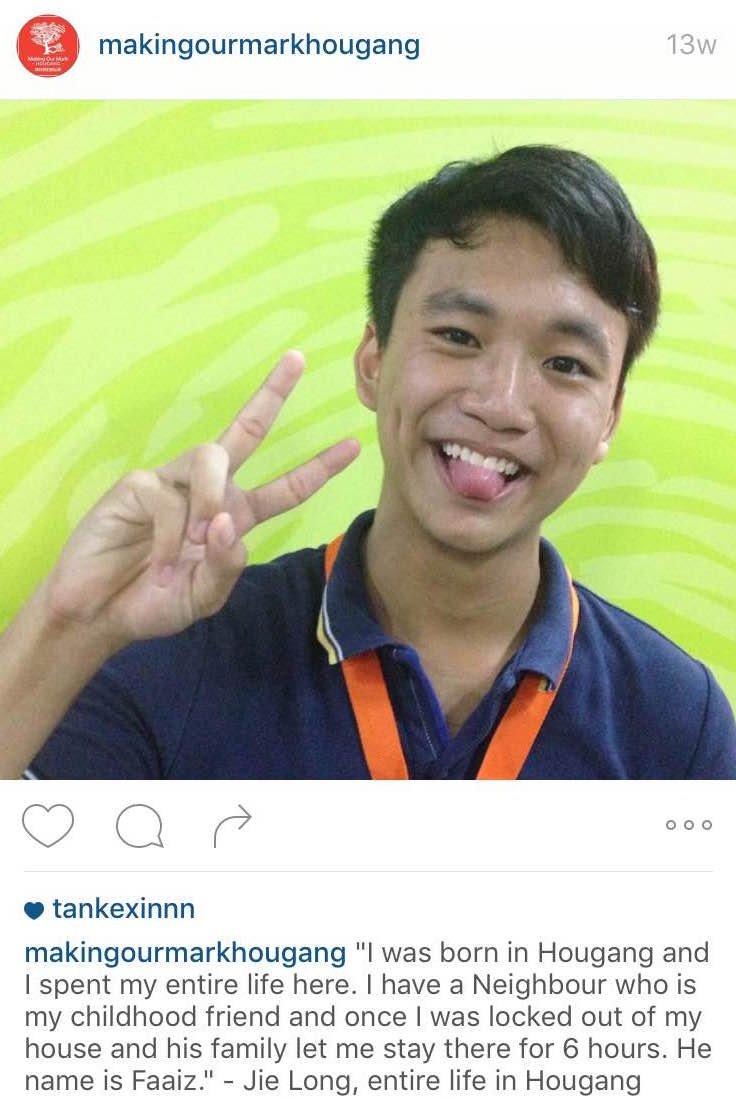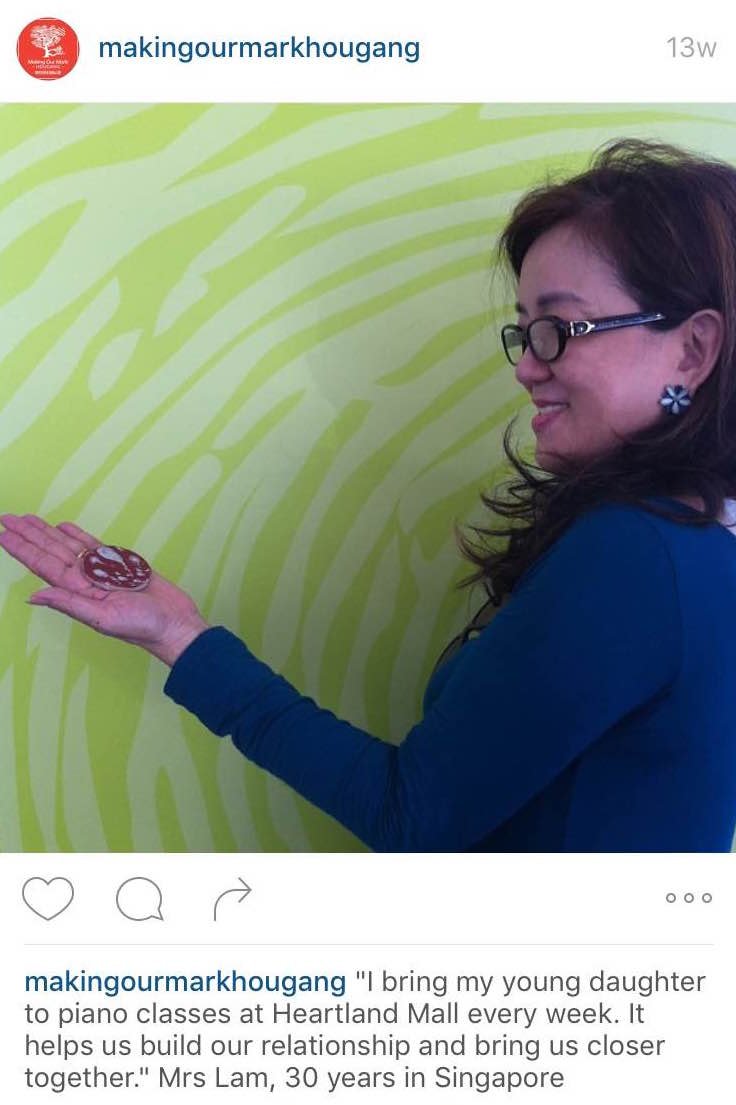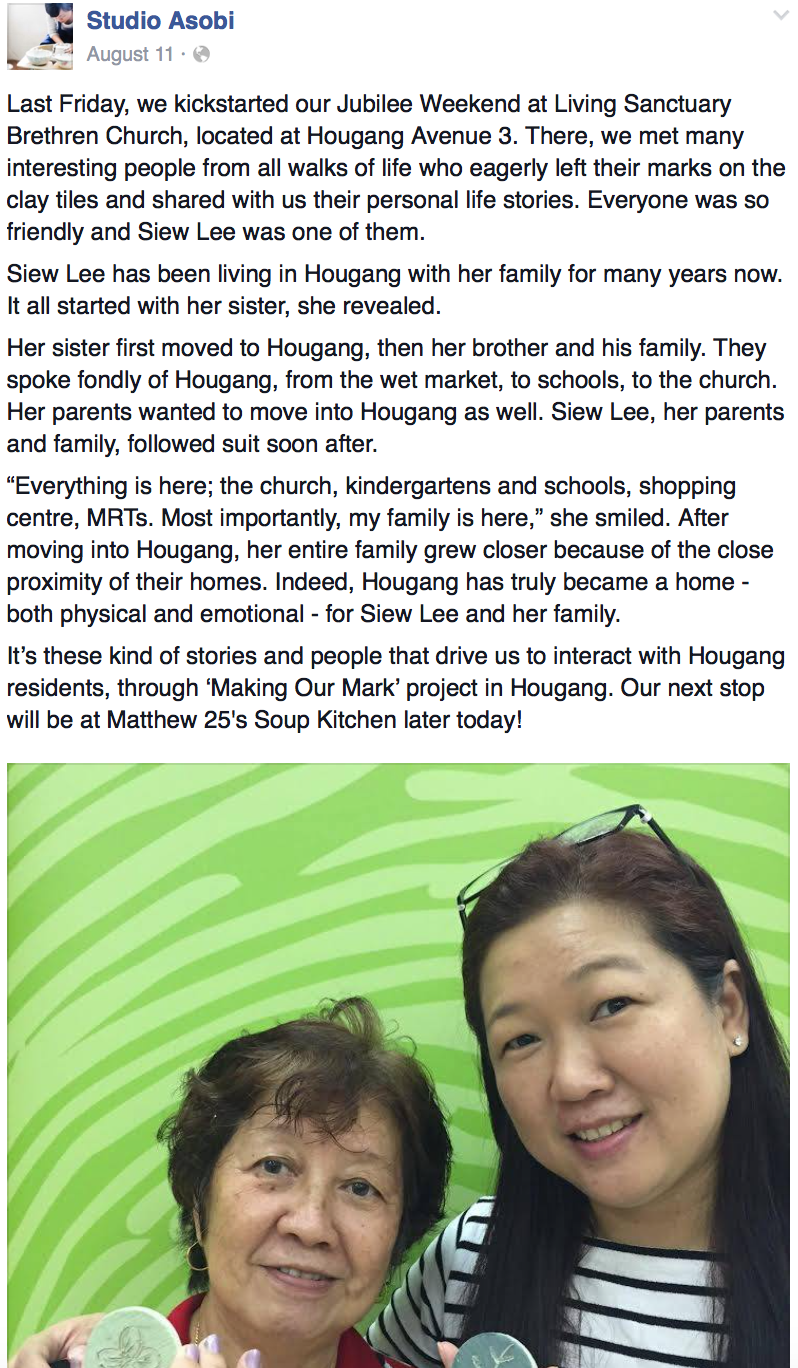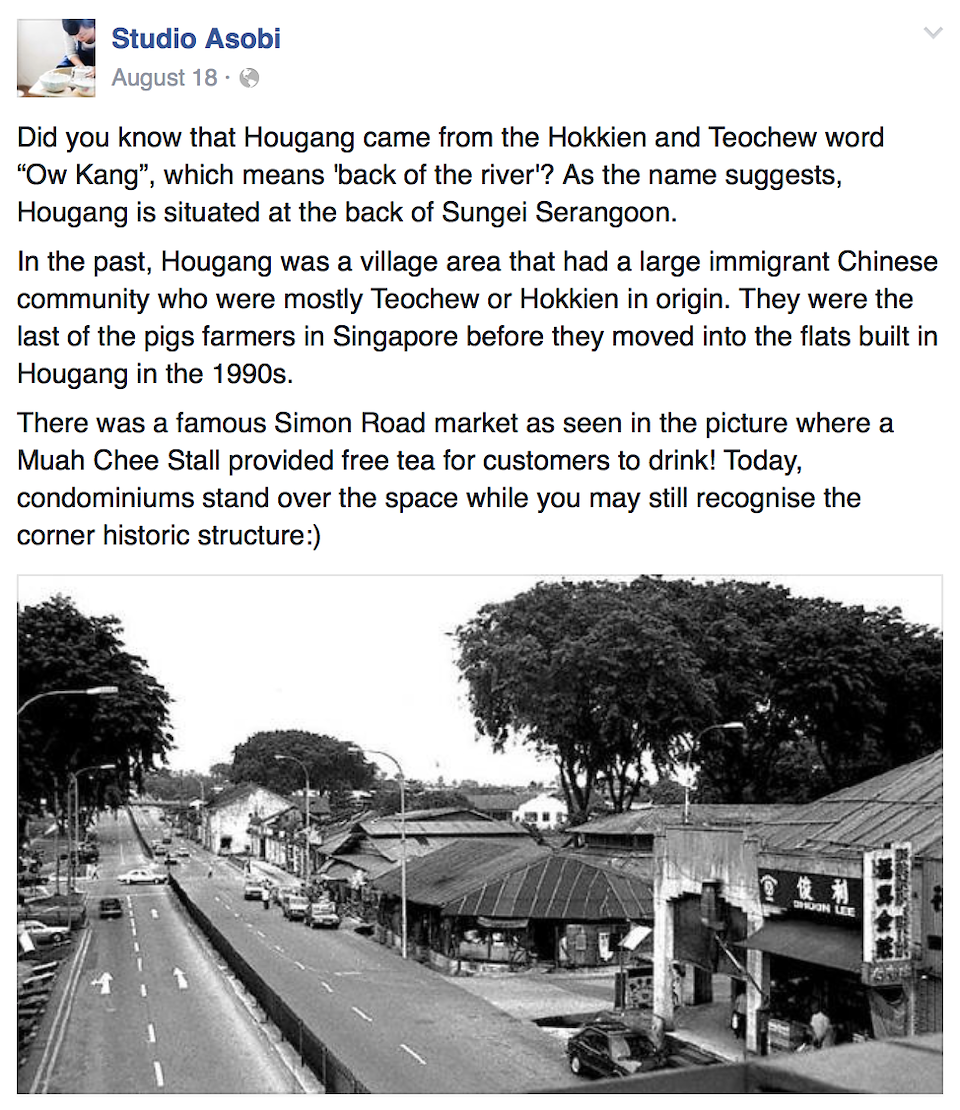 HOW I FELT
During this project, our clients were very unsure about what they wanted us to do, as well as what kind of content they wanted. I learnt to manage client expectations by constantly discussing and updating them, while also giving personal suggestions to make our objectives more clear.
Overall it was a very enriching experience – being able to meet and talk with the Hougang community. I was originally skeptical about how many people would actually take time out of their day to participate and share their stories with us. I was really taken aback by the amount of people who were forthcoming and friendly, and I was smiling the whole time from getting to hear their stories.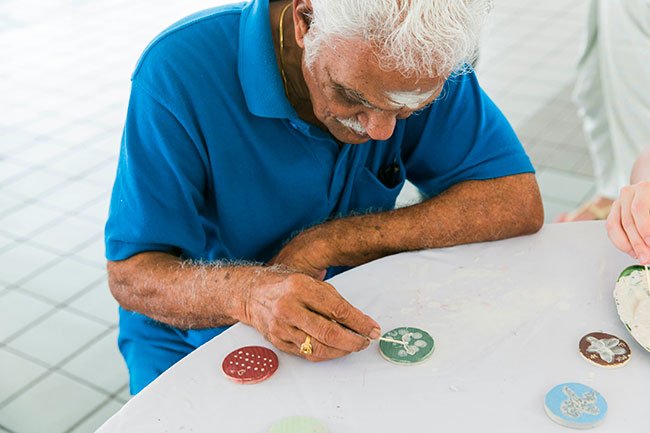 Making Our Mark Hougang – Studio Asobi