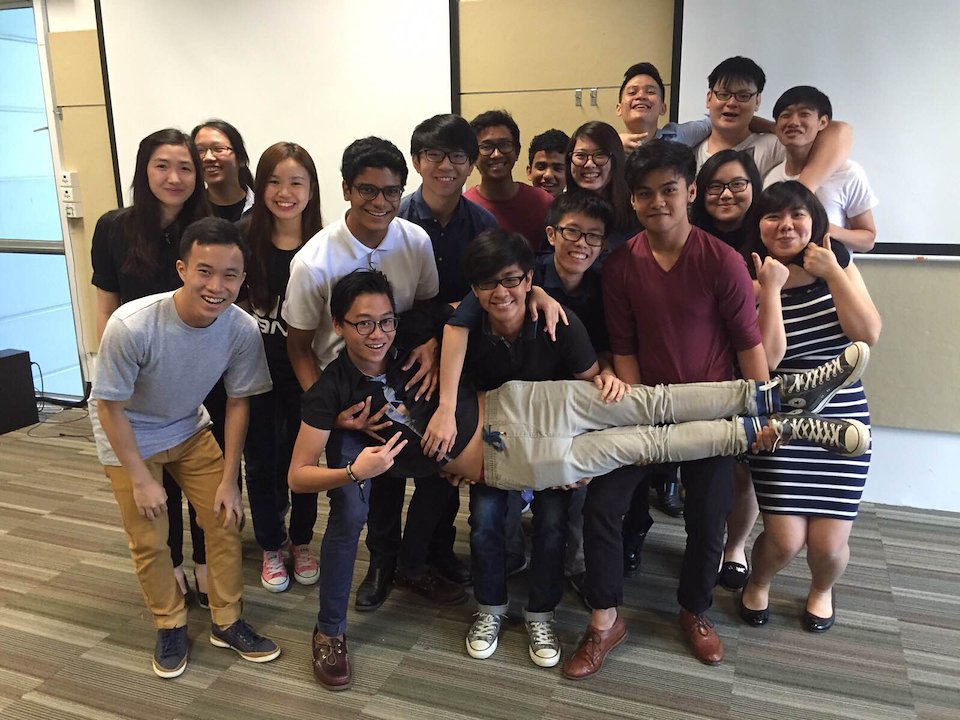 WHAT IT'S ALL ABOUT
The Live Well Collaborative Singapore is an independent innovation research centre focused on revolutionising product design and development for consumers.
I participated in the brief given to us by Boeing, a multinational plane manufacturing company. Boeing was looking towards an improved future flight experience, with the technological advancements of the next two decades.
*In-depth details of this project cannot be disclosed due to a non-disclosure agreement with Boeing
At the Ladies' Market in Hong Kong! 👗
WHAT WE DID
The team and I had to do a heavy amount of research on future trends, technology, and also our target audiences. We used the secondary research found to develop questions for our qualitative interviews, as well as to prepare for our observational trip to Hong Kong.
Boeing had sent half of our team to Hong Kong, to do observations on board the plane, as well as to find out how our target audiences behave and feel. Our observations and interviews helped us tremendously with user empathy, and our formation of personas to help us better understand our target audiences.
Based on all the trends and insights of our potential consumers, we developed ideas and concepts to build a better future flight cabin experience for Boeing. We also worked on many prototypes and also a co-creation process to improve our ideas.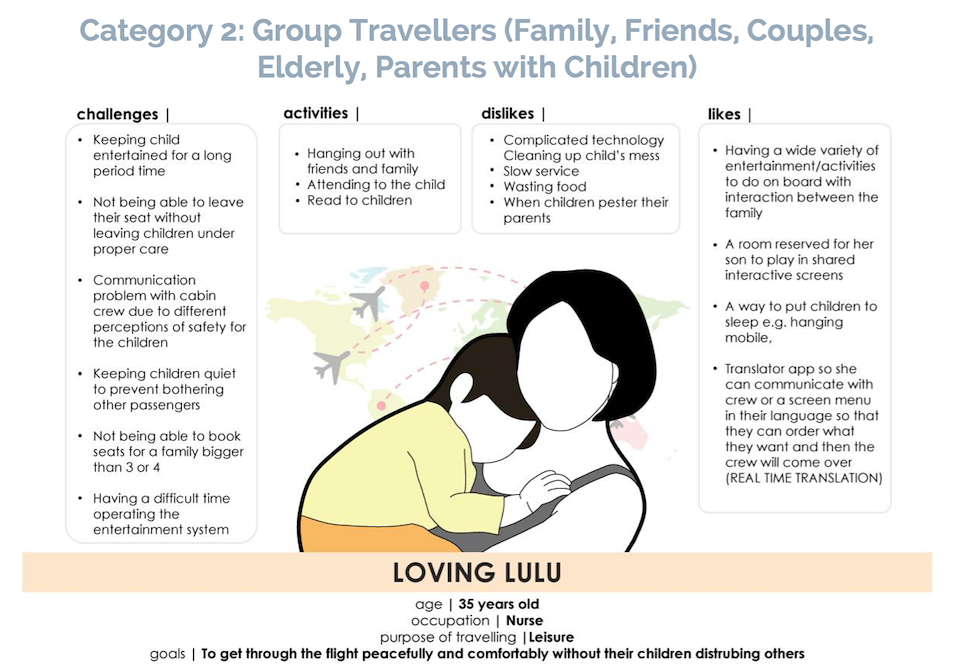 Persona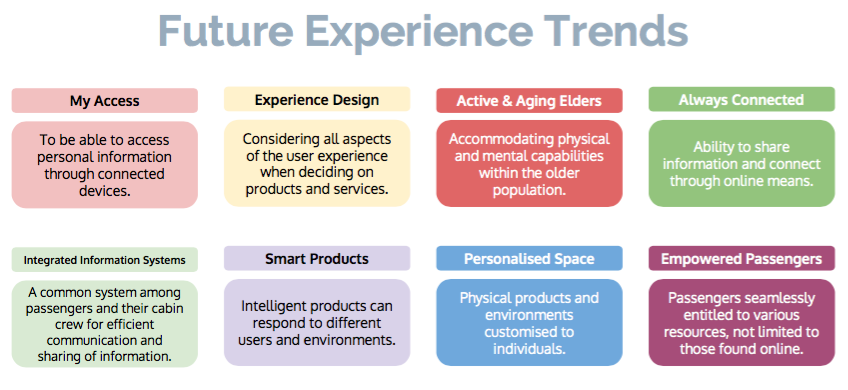 HOW I FELT
It was an extremely hand-ons experience and approach to better understand user empathy – being given the chance to literally be able to experience what our target audiences would.
As I worked with students from all different courses (such as business, engineering, architecture and design students), I learnt to work to my strengths as part of collaborative team, and it pushed me to contribute and value-add as the only Media & Communication student working on this project.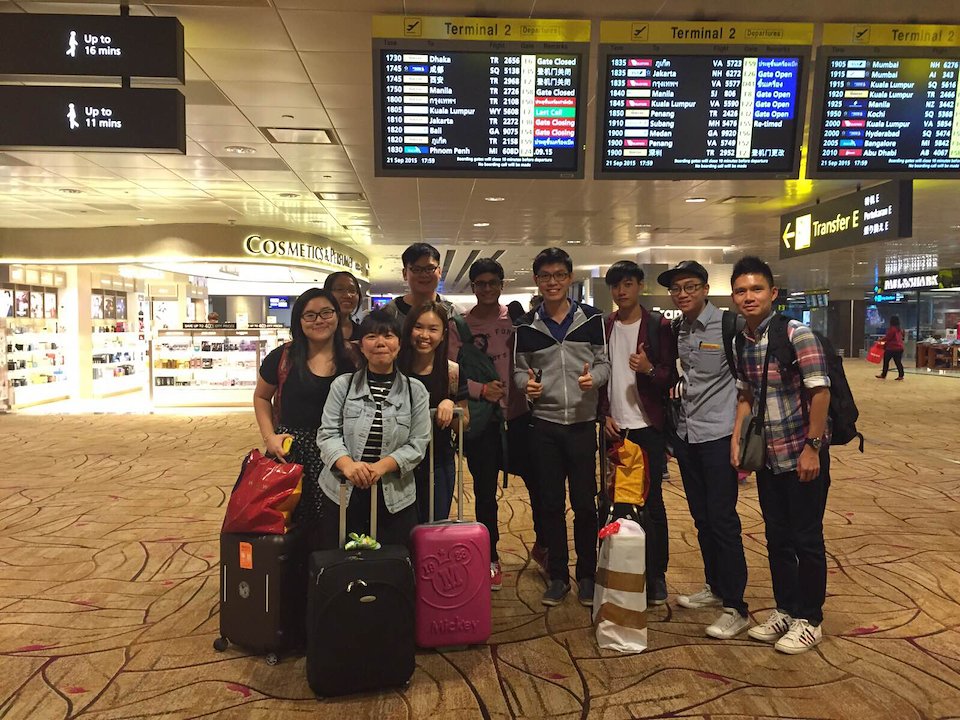 After our flight observations ✈️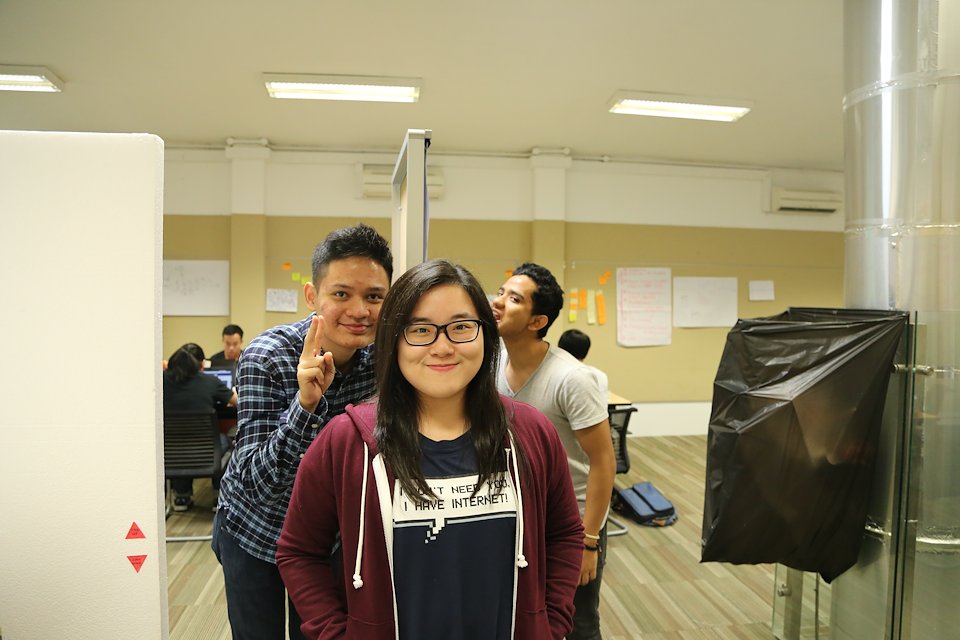 Live Well Collaborative – Boeing
| | |
| --- | --- |
| For | Boeing |
| Date | 2015 |
| Type | Trend, Technology, & Target Audience Research, Design Thinking |